International Journal of Economic and Business Management. ISSN: 2384-6151 Vol. 2(1), pp. 10–18, April ©2014 Academic Research Journals
Full Length Research
HOPE AS A MEDIATOR OF ETHNOCCENTRISM AMONG HISPANICS: THE POST ANALYSIS OF THE NOTHING GRINGO BOYCOTT OF 2006
Sindy Chapa
1The Center for Hispanic Marketing Communication, Florida State University.
Telephone: (850)645-8129. Email: schapa@fsu.edu
Accepted 19 April, 2014
This study aims to explore the determinants of consumers' willingness to participate in the Nothing Gringoboycott, a one-day event organized in Mexico as an expression of solidarity to the Hispanic illegal immigrants in the United States. The data were collected in two of the largest cities in northeast Mexico during the boycott in 2006. The findings identified a key variable entitled "hope",which along with the level of ethnocentrism, is found to be an important moderator of attitude toward a boycott. In addition, this study validates the theory of Planned Behavior in the study of Hispanic consumers. That is, the results showed that Hispanics' pre-dispositions and attitudes are antecedents of the intention to protest.

Key Words: Hispanic Consumers, Boycott, Attitudes and Perceptions, Cultural Marketing.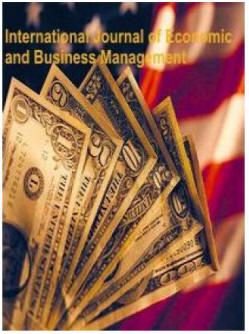 Vol. 2 No.1

Viewing options:

• Reprint (PDF) (256k)

Search Pubmed for articles by:


Other links:
PubMed Citation
Related articles in PubMed