International Journal of Economic and Business Management Vol. 1(2), pp. 19–24, November
©2013 Academic Research Journals
Full Length Research
The Effect of Trust in Adoption of Internet Banking: A case study of Nigeria.
POPOOLA Naimat F.
Universiti Teknologi Malaysia. E-mail: naima1229@yahoo.com

Accepted 1 November, 2013
The concept of trust in the domain of internet banking has received a significant rate of interest and was recognized by researchers as one of the key motive why a large percentage of consumers are still reluctant to accept Internet banking, most especially in developing countries and Nigeria in particular. There is imbalance in the methodology and analysis of internet banking as the majority of the study in this field adopts quantitative methodology. There is little qualitative research that investigates the effect of trust in adoption of internet banking from the customers' perspective. This paper aimed to explore qualitatively the effect of trust on adoption and usage of internet banking. This study analyzed the data that was drawn through interviews with 40 bank customers in Nigeria. The four themes that emerged from the data in this study show that Nigerian customers lack trust in internet banking because of security issue, bank reputation, information technology and institution based trust.

Key words: Trust, Internet banking, qualitative, customers, Nigeria.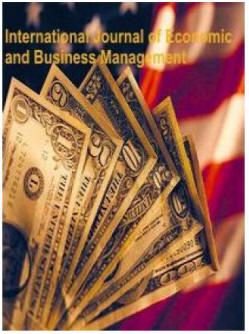 Vol. 1 No. 2

Viewing options:

• Reprint (PDF) (201k)

Search Pubmed for articles by:


Other links:
PubMed Citation
Related articles in PubMed